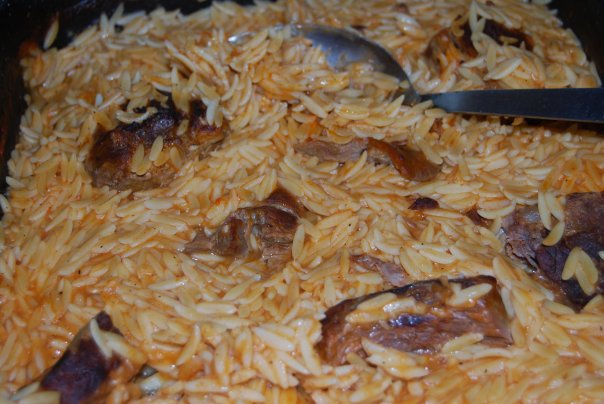 What a wonderful cut of meat for braising, lamb shoulder. The commercial name for this cut lamb, square cut chuck. Their is a great explenation on how the shoulder is broken down on The Cook's Thesaurus. The lamb square cut chuck weighs 8 to 10 pounds with the bone in. The final cost to a restaurant is $5.00 per portion including vegetables. This cut of lamb is very flavorful, due to its characteristics it is used in a Greek dish called yuvetsi (lamb with orzo). It is best to have this meat portioned by our butchers.
The lamb square cut can also be cooked whole preferably with the bone. Their is a great southern recipe on about.com. Only their recipe prefers the bones be removed before cooking. Many people are used to serving the leg of lamb for roast, it is good to know their is another cut that can be used that is much cheaper.
P & F Meat Market is meat purveyor that can work wonders for a skilled chef. We are constantly striving to provide only the best meat to the states of Maryland, Virginia and The city of Washington DC.